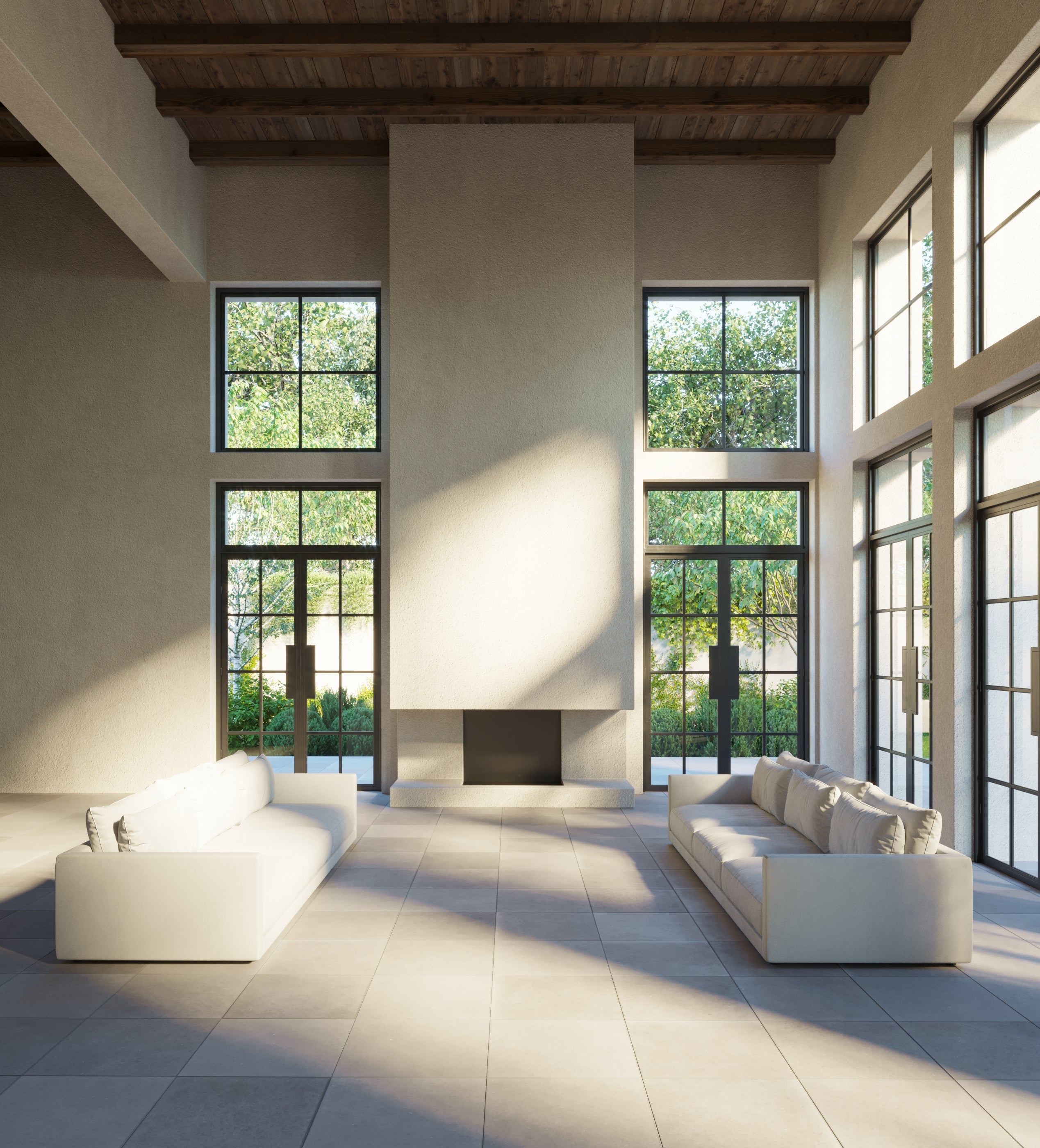 All Glass Aluminum Hurricane Proof Impact Doors & Windows - Florida Approved Miami Date
Looking for for Hurricane proof impact doors & windows that are Florida approved or Miami Dade approved may lead you to some really ugly and limited options. This is not the case with Black Badge Doors! Founded by Designer Jennifer Yanyuk, our boutique company specializes in making beautiful black frames that are slim yet practical. Made out of Aluminum that is sleek and modern, enclosed in these frames is glass that has been tested thorough and through.
High Velocity Hurricane Zone
Black Badge Hurricane Proof Impact doors & windows are designed and tested to comply with Florida building code requirements and are rated for large missile impacts.
Previously, looking for impact doors was a struggle because the options were expensive and limited. This means that when a hurricane proof impact window was required in Florida, the homeowner needed to settle with what was available. Today, that changes. Black Badge Doors is a designer luxury brand of metal windows and doors. Specializing in steel arch doors and windows, the design concepts were adopted by partnering with decades-old reputable factories to achieve what was on the desk. Black Badge can custom make doors to fit any budget or requirement, Ranging from hollow galvanized steel to solid thermal break systems, there is no void left unfilled by an architect, designer, homeowner, business owner or a trade contractor.
Hurricane Proof Impact French Doors
The stunning iconic double doors commonly known as French doors are by far the most popular doors on the planet. These are without the doubt are offered in impact series that are hurricane proof, Florida approved and Miami Dade approved. You can customize the Black Badge French doors to be clear lite, 6 lite, 8 lite, 12 lite, 15 lite or any custom pattern you can think of!
You can begin your search for Hurricane proof impact doors and windows by visiting BlackBadgeDoors.com and browsing the style to familiarize yourself with the brand personality. There, you'll make your way to the Hurricane Proof tab eventually. You can always contact us via the following:
Call/text: 877-222-2657
email: info@blackbadgedoors.com
Hurricane Proof Impact Bi-Fold Doors
Florida may very well be the state with the most patio doors. Now what's a boring patio without some bi-fold doors?
Though not limited to only bifold doors, Black Badge Doors is the luxury boutique co., that offers what no one does. Why? One company may manufacture only a certain type series door or window and you end up buying your doors and windows from various manufacturers. This makes your house or office with a combination of non-matching outfits! After all, windows and doors are one of the first things anyone sees in a building! The siding and roof are right there with them. That's why it's crucial aesthetically to achieve a flawless consistent look throughout. You're able to do that with Black Badge Doors! 
South Florida Hurricane Proof Impact Doors & Windows
If you're located within a mile of the coast, the winds may be quite something there. Something in excess of 110mph. If so, chances are you're required to have hurricane proof impact doors and windows. In many cases, even certain counties may have regulations that require all buildings in the region to have such doors and windows. Fortunately, Black Badge Doors is the company ready to do all the legwork for you and get you the door and window you want. Outfit your home, villa, condo, business, industrial space or a structure such as a barn or pool house with Black Badge Doors today!