Article: Why Black Badge Doors? Luxury Steel Metal Frame Glass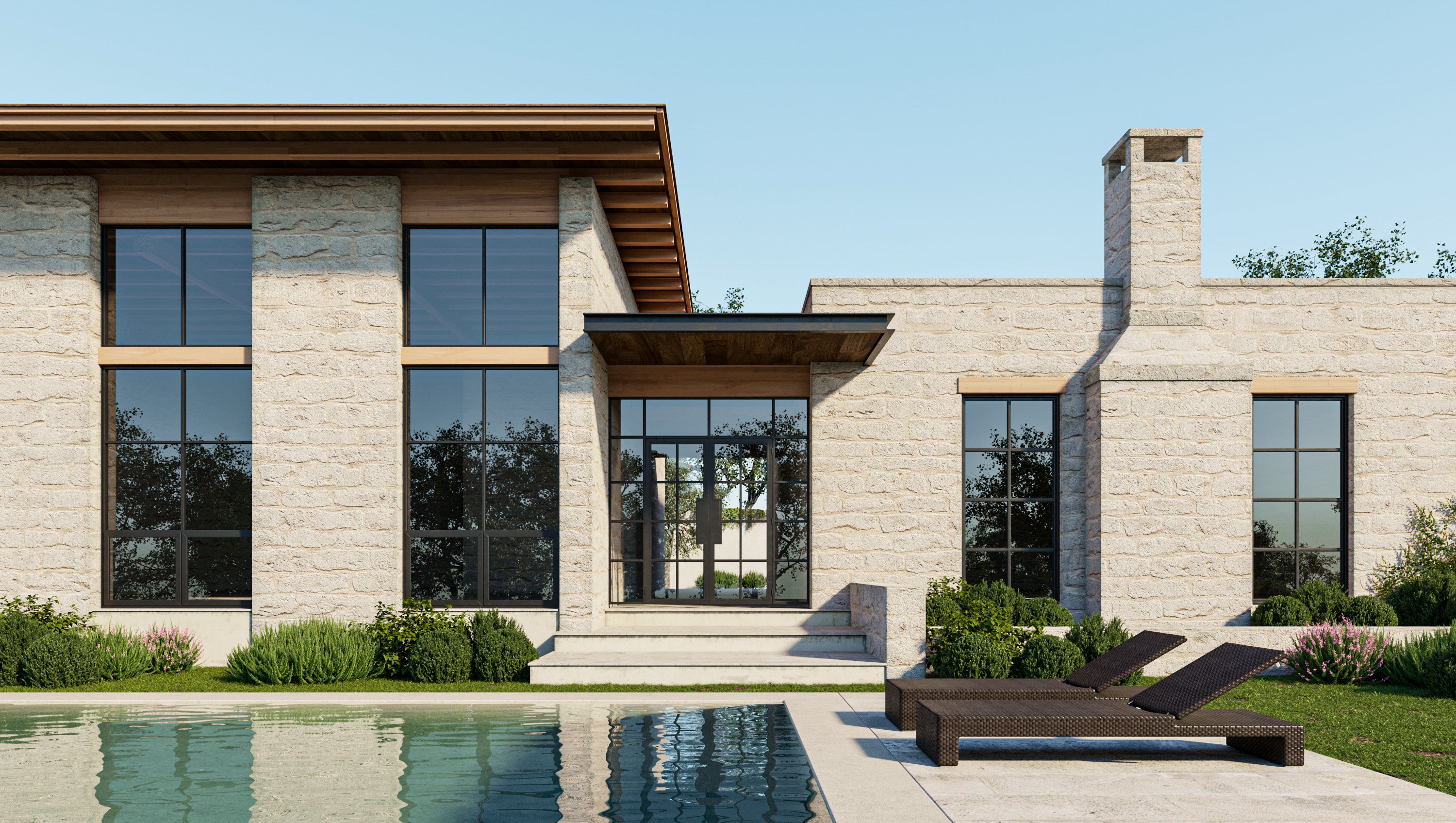 Why Black Badge Doors? Luxury Steel Metal Frame Glass
About Me
Hi! My name is Jennifer Yanyuk. I am a mom of two with a passion for architecture and design.
My parents migrated to the US from Ukraine right before I was born. Having to learn a new language and provide for her family as a single mom of six, my mom had to quickly learn how to adapt and multitask. She fervently taught me how important it was to be financially stable, and instilled in me hard work ethic from a young age. I was on my way to become a Physician Assistant when my husband and his business took off and all our focus and attention went to that. Still, I always knew that my real passion was design: Interior and exterior design. I found myself constantly browsing Houzz and pinterest on how to improve my current home, and dreamed of future potential projects where I could let my creativity flow. My husband and I recently got the privilege of acquiring an old farmhouse with eighty acres of land. My mind went wild. This was a dream come true! I had always wanted to own my own land and animals, eventually start a garden, and raise our children off the land. Coming from Ukrainian backgrounds, both my parents and in-laws come from areas where bathrooms were a luxury. Anyways, to cut to the chase, this farmhouse would be a reminder of where we came from, but with modern amenities and design. With my love of architectural design, I wanted to create a home we could pass onto our children, a timeless heritage. The first thing that came to mind was: European farmhouse with modern black steel framed doors! I knew the doors and windows would stand out most and it was my mission to find the perfect clean look to juxtapose the rustic stone exterior. And that's where it got hard… I started down the Pinterest path and began my search. To my surprise, there weren't many options for steel iron doors that didn't cost a fortune. They were either too rustic and heavy, or clean and modern, but the prices were insane. That's when it hit us. We were going to do it! We were going to start a company in hopes of helping others like us. Those with a vision to create a timeless but sleek look for their properties. We decided to fill that void. That's how Black Badge Doors came to be. 
Metal Steel Windows & Doors
Why steel framed doors you may ask? Well to start, steel doors last longer, do not require nearly as many repairs, and are much more durable than other doors. Steel doors are one of the strongest door options. Made from a natural element, Iron (Fe), it is an abundant rock and widely used metal. Steel is far more durable than wood, and the bonus is that all steel doors and windows look fabulous! Steel doors are rated more secure, have a higher fire rating, and better sound reduction compared to any other doors. If you are looking for a door or window to last a lifetime, then steel framed doors or windows are the way to go! Steel in general, is found to be almost five times more insulating than wooden doors. Steel framed doors and windows come with minimal maintenance as they only need to be touched up on paint if there are dents over time, which in fact, are quite rare. After realizing all the advantages that come with owning steel frame doors or windows, do not forget the most important aspect of all: style! Now, more than ever, black steel framed doors have been growing in popularity! This trendy look has been on the rise for the past few years and I can see why! You do not need to compromise on style or durability! One disadvantage of buying steel framed doors or windows, is often the price. Many people want the look of black steel framed doors until they get to the price. Black Badge Doors can get you that look at an affordable rate! We are proud to offer premium quality show-stopping doors and windows at a price you can afford. Who said you can't have both affordability and style?! Black Badge Doors offers top of the line steel frame doors with both single-pane glass and double-pane glass. The energy-saving option of double-pane glass options in Black Badge doors and windows come with argon gas for maximum insulation. And if you're in cold-climate parts of the globe, we offer thermally broken options with foam insulation for even higher efficiency rating on top of the already high conducting metal for both cold and heat.
Ordering Black Badge Doors Online
So why should you order your steel or iron metal doors and windows from Black Badge Doors? Well for starters, the PRICE!!! Black Badge Doors offers some of the lowest prices found in the US for steel framed doors and windows. We want to make the look more affordable for you, without compromising on quality. Whether you are starting new construction, or remodeling an older home or business, Black Badge Doors is here to make your process easier. Black Badge Doors has a simple check out process. You can place an order right from your phone! BlackBadgeDoors.com offers all the most common door and window options, as well as giving the option of creating any custom door or window you'd love, wether it be an arch, or an unusual size, we can do it all! Our experienced designers are standing by, eager to help you. Black Badge Doors understands that each home or business is unique, and we want your door or window to be just as special and beautiful! From the sleek modern thin frame to the lites or grilles in the glass of the metal window or door, every Black Badge door and window is made for you just the way you want. Order your doors and windows today and start enjoying all the pleasures of your fabulous new home!